a travel experience focused on female empowerment
Join the squad
Kenya, Rwanda, LAGOS, Zambia, South Africa, Ghana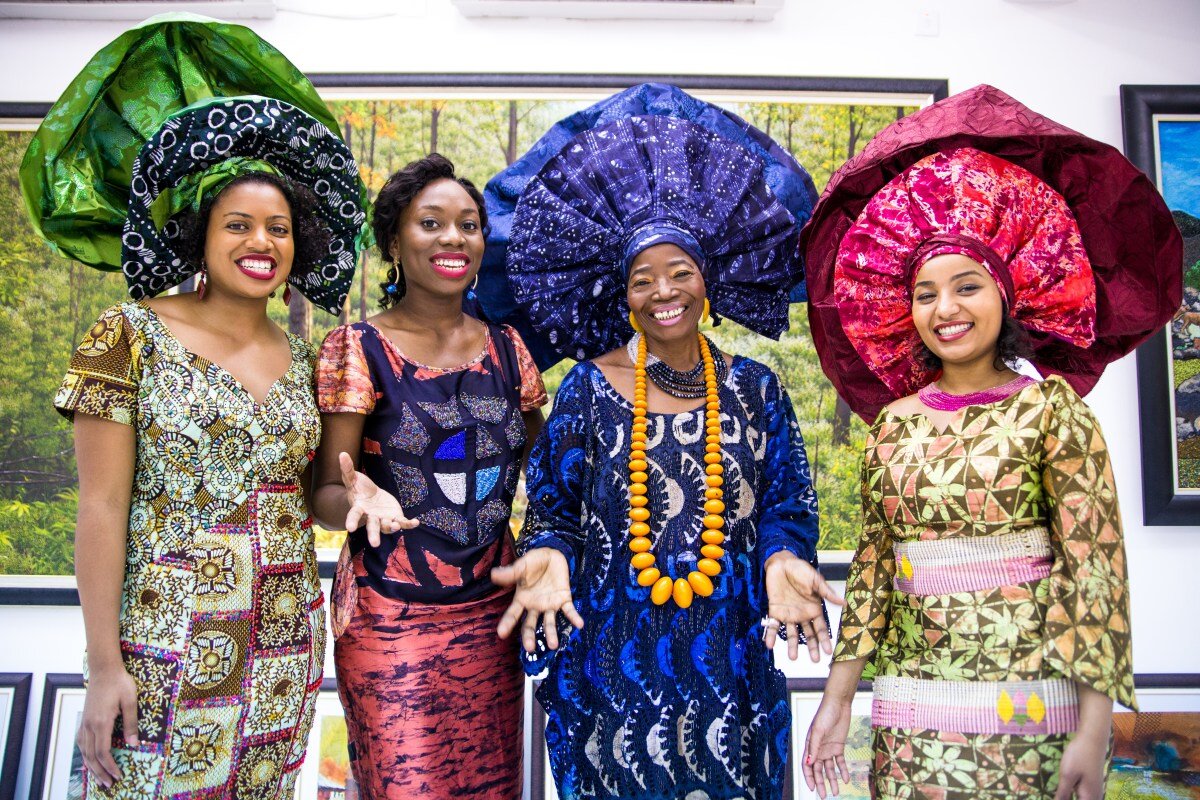 reach next level #squadgoals with girls trip
Girls Trip is a transformative travel experience focused on female empowerment. We host trips to various African destinations with the goal of empowering future female leaders through mentorship, while taking in the sites and dining around town with high profile business women and local industry leaders.
Our uniquely curated travel experiences allow women from all over the world to safely explore an African city with confidence and purpose. Think of it as 'Sisterhood of the Traveling Pants' with less soul-searching and more self-actualization.
Join us in one of our 2020 destinations!
Kigali, Rwanda
march 2020 (5 days)
We'll explore the breathtaking landscape of Rwanda's rolling hills, its enchanting wildlife, burgeoning artisan scene, as well as meet and mentor young women who are shaping the future of one of Africa's fastest growing economies. Join us for a transformative travel experience that will connect you to a global sisterhood and rejuvenate your spirit through intentional workshops, authentic interactions, and meaningful conversations.
Ghana: Jamestown, Accra, Cape Coast, Elmina
AUGUST 16 - 23rd 2020 (8 DAYS)
If you missed the year of return, we got you! Experience the best of Ghana during Chale Wote, the largest street art festival in West Africa, visit the slave castles of Ghana's coast, and enjoy Accra's best food and nightlife spots. Plus, create real social impact by mentoring girls at Soronko Academy, West Africa's first human-centered design school.
Kenya's swahili coast: LAMU, Shela, manda
AUGUST 30TH - SEPT 5TH 2020 (7-9 DAYS)
After our welcome dinner in the epicenter of Nairobi's urban life, we'll head to Kenya's Swahili coast. Specifically, Lamu, the oldest and best-preserved Swahili settlement in East Africa, retaining its traditional functions. This UNESCO World Heritage site has a rich history and culture that fills every street. We'll be hosted in the nearby Shela Village in a luxury multi-storey villa with a full staff and personal chef, where we'll enjoy the freshest food you've ever tasted (we promise). We will also explore Manda and indulge in lavishly leisurely experiences on pristine beaches.
You can add-on an extra two days to go on Safari in the Masaai Mara if you wish.
Lagos, Nigeria
OCTOBER 25TH - 31ST 2020 (7 DAYS)
Lagos, Africa's first megacity is an economic and cultural powerhouse bustling with innovation and creativity. Between the mainland and island, you can access beach resorts, boutiques, world class art galleries, as well as unparalleled dining and nightlife. On this trip, you'll meet women in art, music, fashion, film, and business. This is a once in a lifetime opportunity to explore contemporary art and fashion in Lagos, Africa's pop cultural capital.
end of year retreat in victoria falls
Southern Africa Retreat: Johannesburg, South Africa & Livingstone, Zambia
NOVEMBER 15TH - 21ST 2020 (5-7 DAYS)
Zambia is a landlocked country in Southern Africa with rugged terrain and diverse wildlife. On its border with Zimbabwe is the famed Victoria Falls – indigenously called Mosi-oa-Tunya, or "Smoke that Thunders." On this trip, you get to explore the Zambezi River, behold the majestic Victoria Falls and perhaps take a dip in the bucket list Devil's Pool (if you dare), as well as enjoy the wildlife during adventurous early morning game drives. The retreat will be hosted by Makeba Lindsay, a lifestyle content creator dedicated to empowering women on color. During the retreat, we will have a holistic wellness workshops focused on mental, physical, and financial wellbeing to help you level up your intention setting for the New Year like never before.